My Christmas pictures - finally! There are way more but they're mostly of Massey or more of the same thing you see here.
It was such a bright sunny morning and the living room was so bright; not like last year, or most Christmas mornings for that matter! Beautiful though!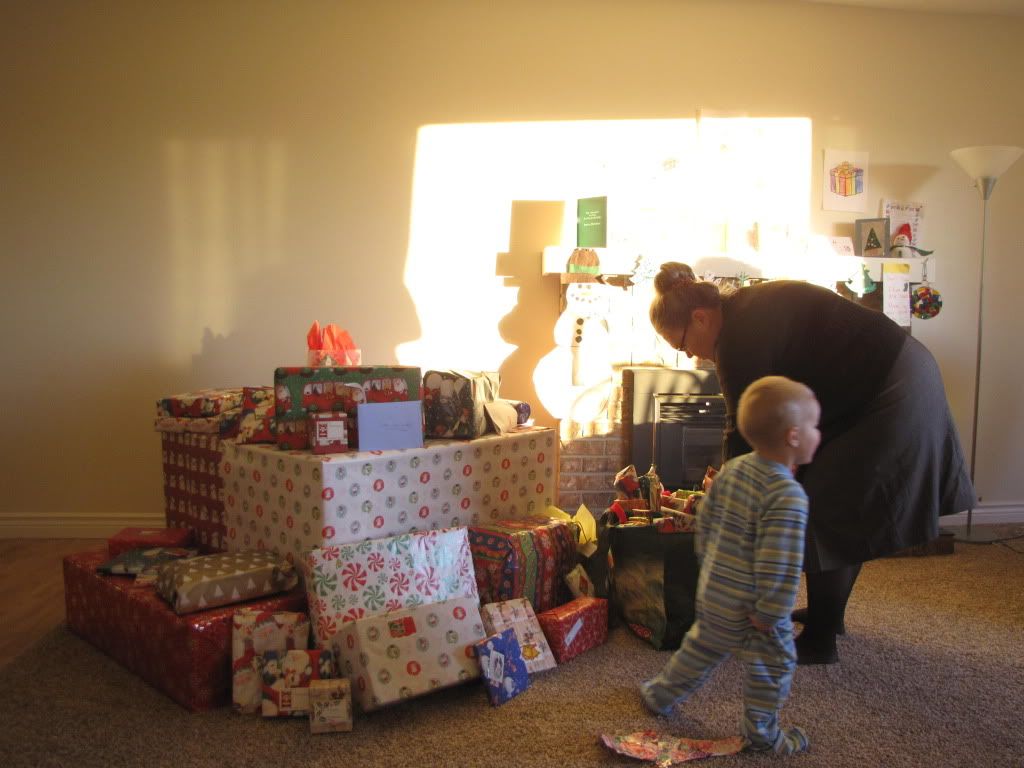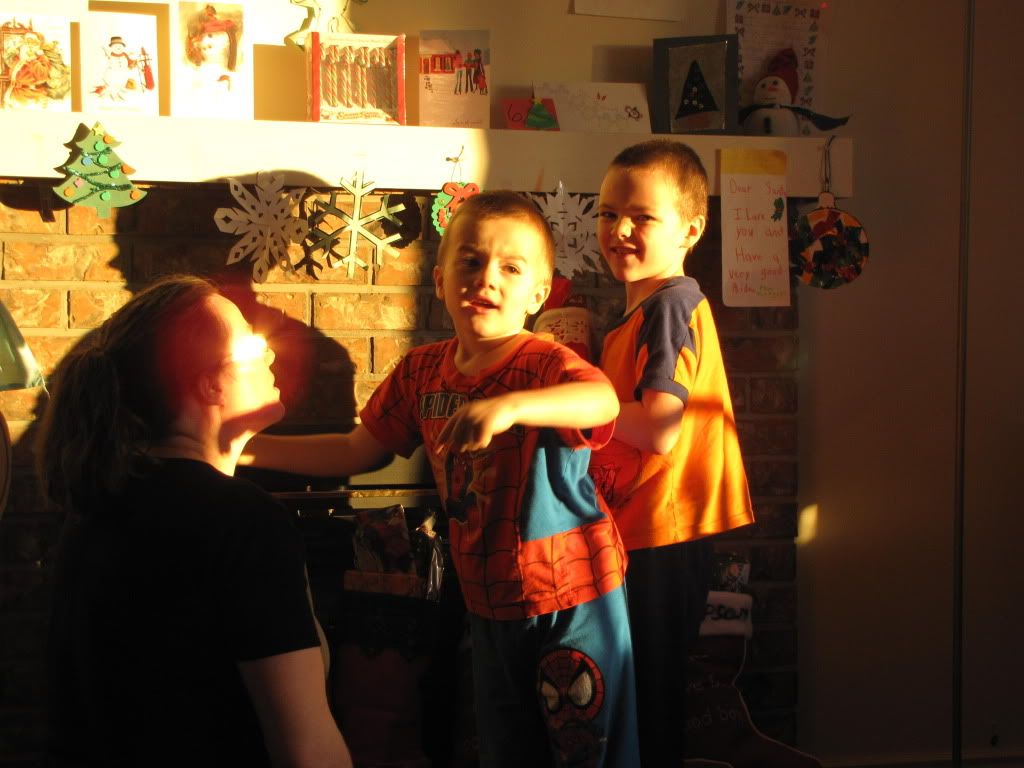 Oh, the anticipation!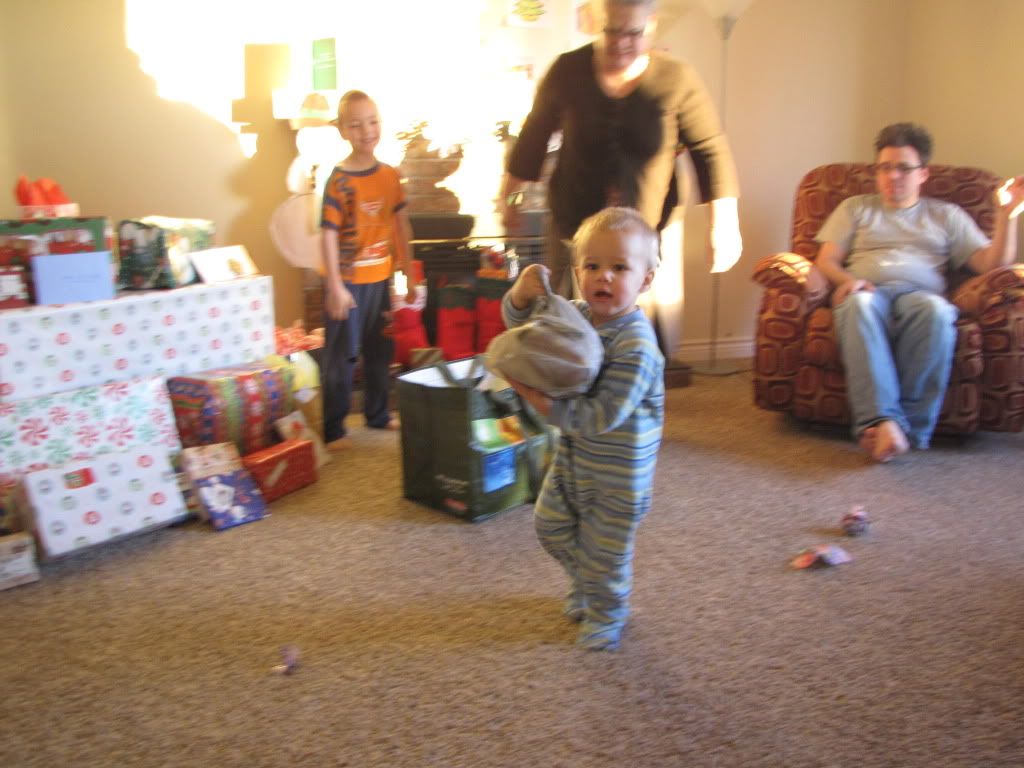 Massey being very efficient at handing out all the presents and stockings!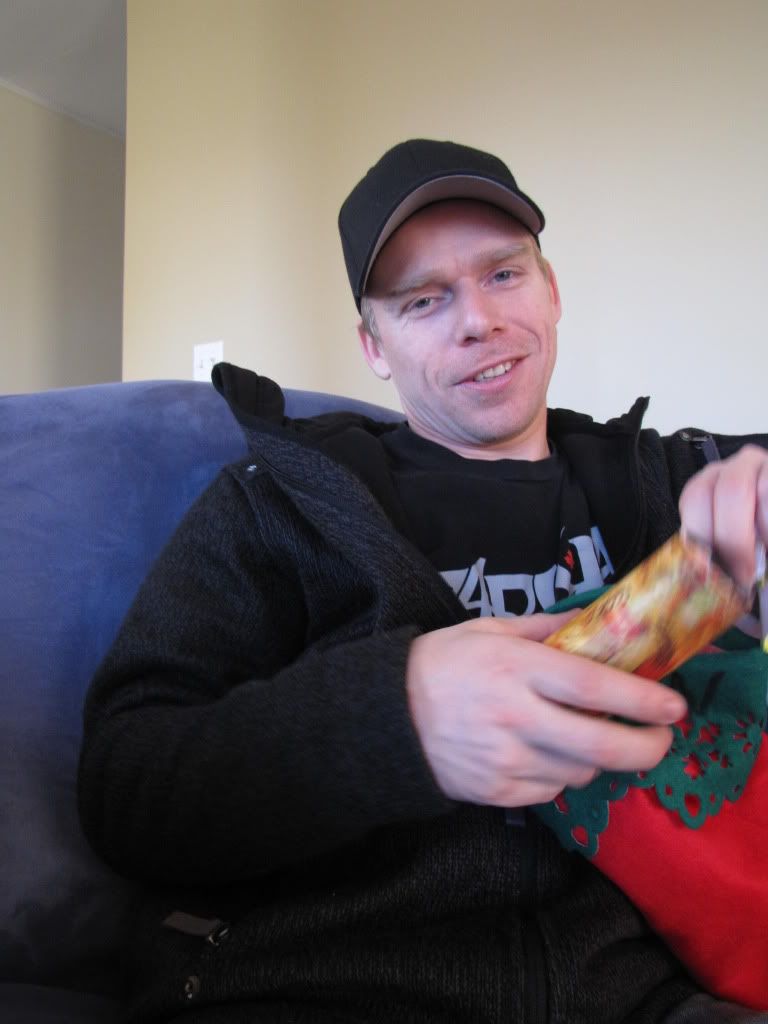 Ron openning his stocking ...
My picnic bag from Ron - so amazing! Can't wait to use it.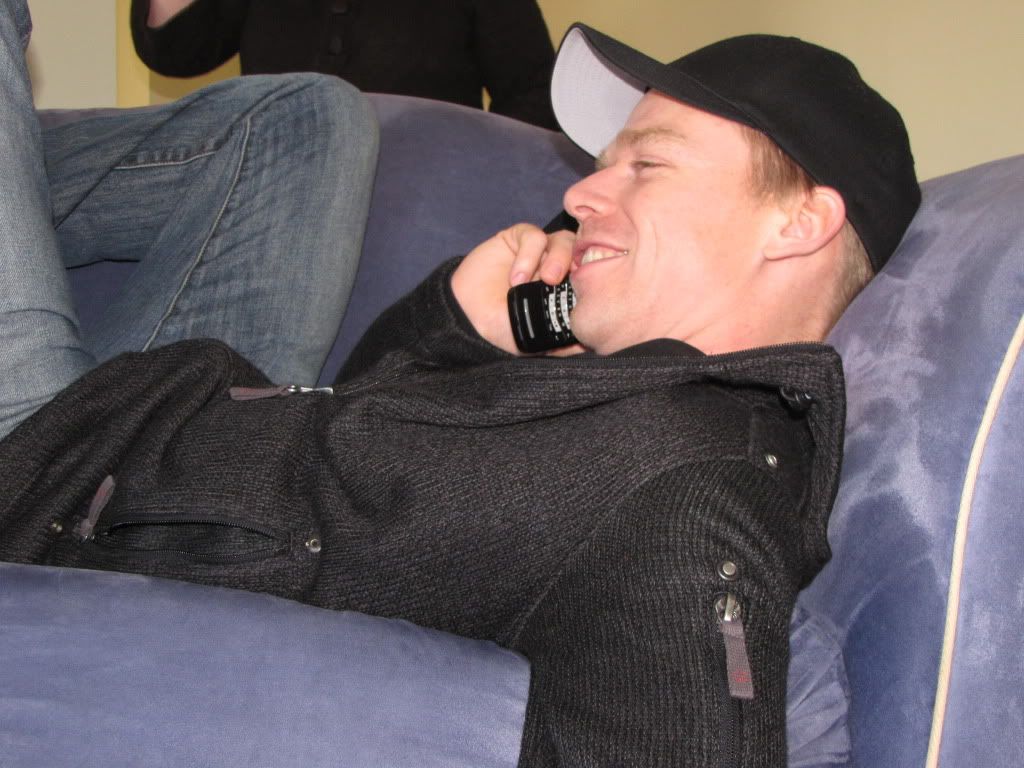 On the phone with his sister - or brother? :D
After the presents were openned the boys resided right here all day, with their new lego table making their new lego town!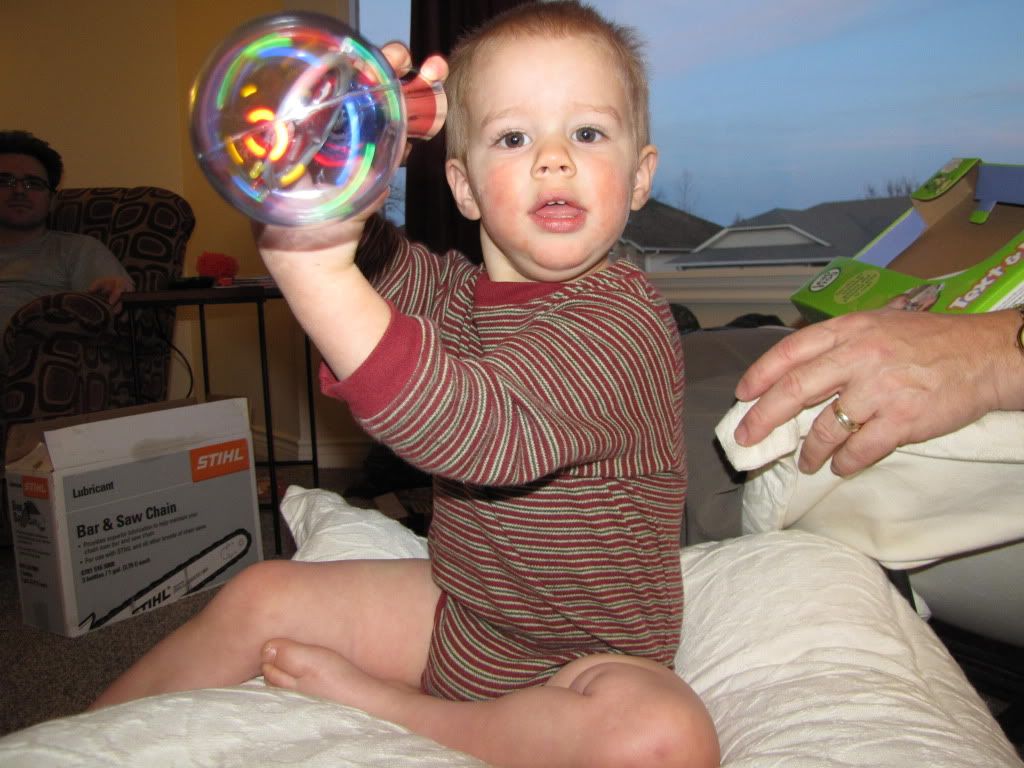 Massey was quite satisfied with this light-up toy which was the first present he openned! Whenever I got my camera out he'd hold it up to my lens!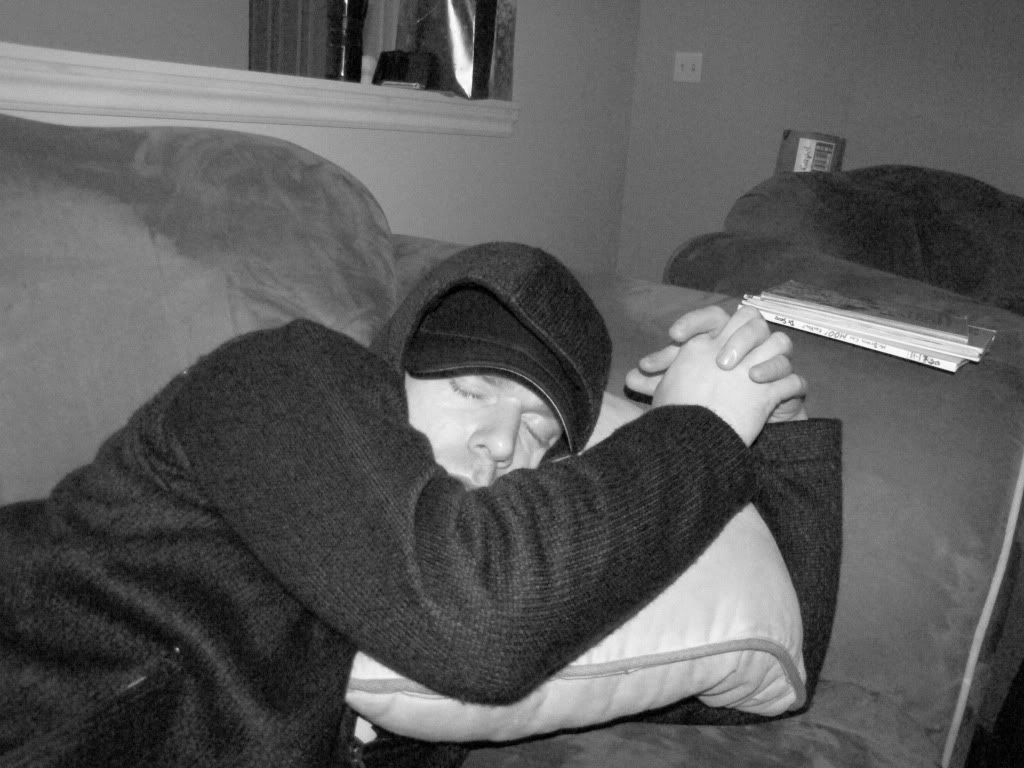 This is where my boy resided all afternoon. I don't know how he slept; everyone was all noisy and busy right next to him.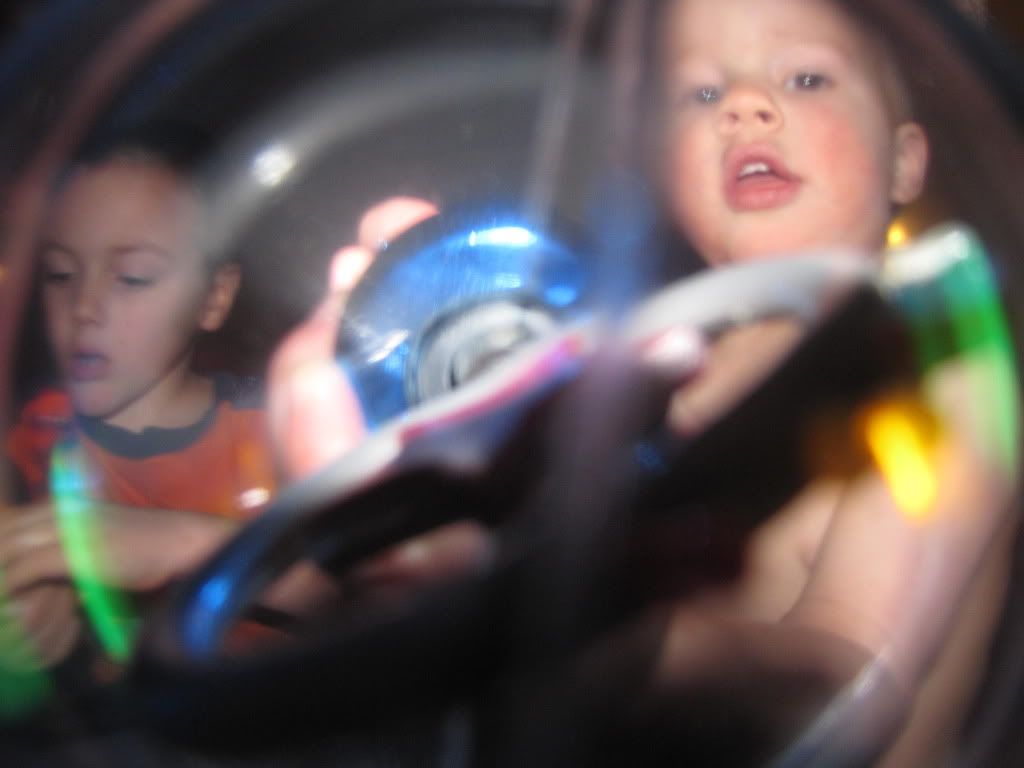 See, when the light-up thingy is right on my camera, it looks like this!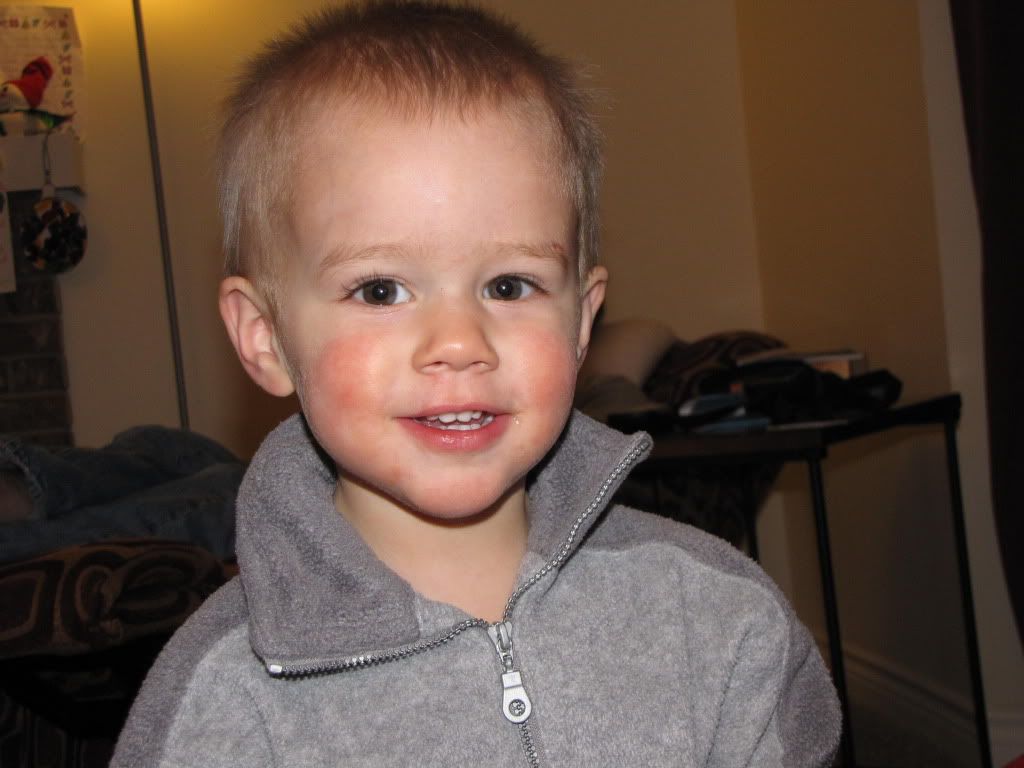 What a cutie! Its hard to catch him smiling!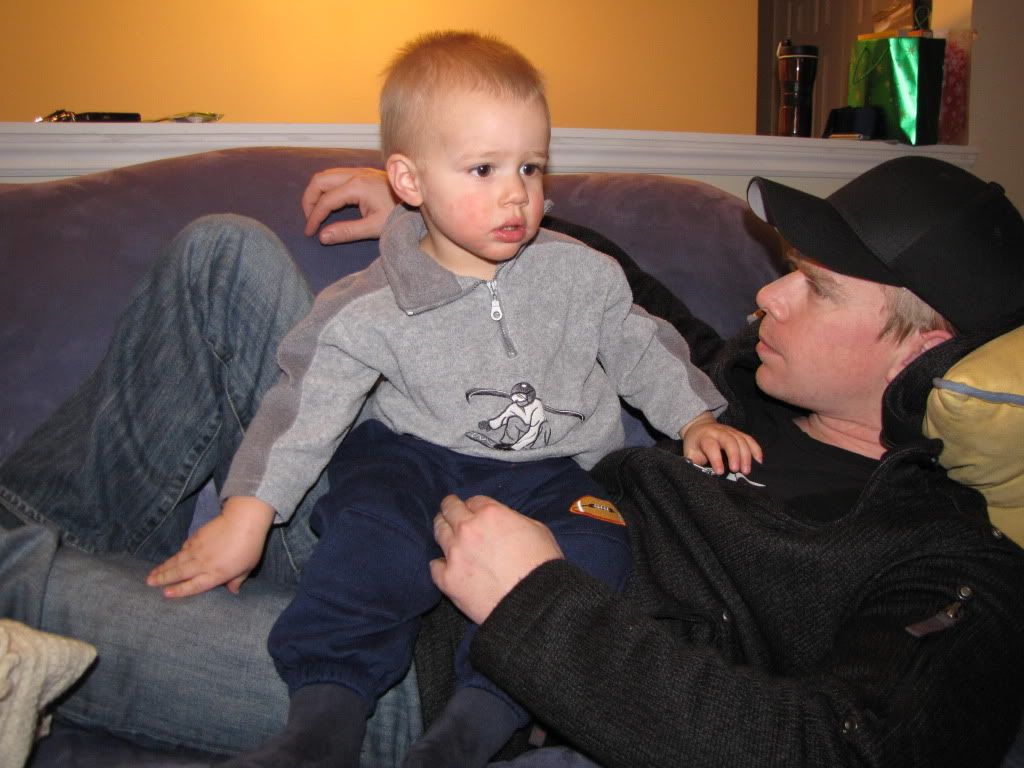 See!? He and his uncle are the two serious boys here...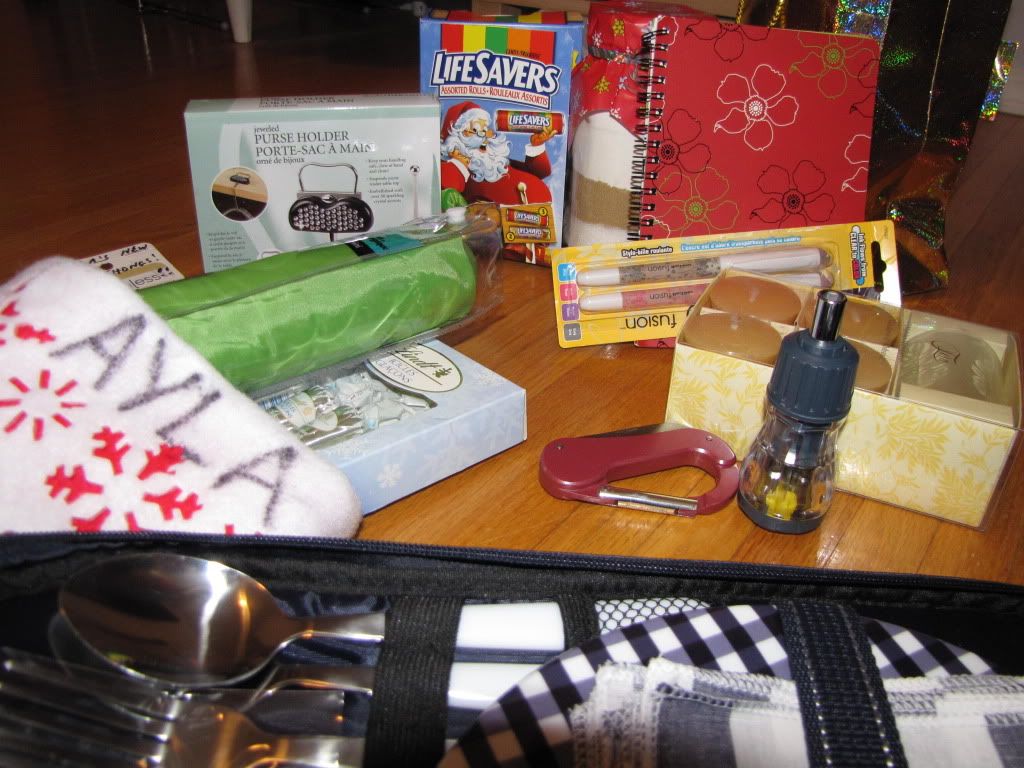 And here's all my loot (besides my bike, which I never did get a picture of but I will soon!)
My stocking was beyond full and it was a super surprise!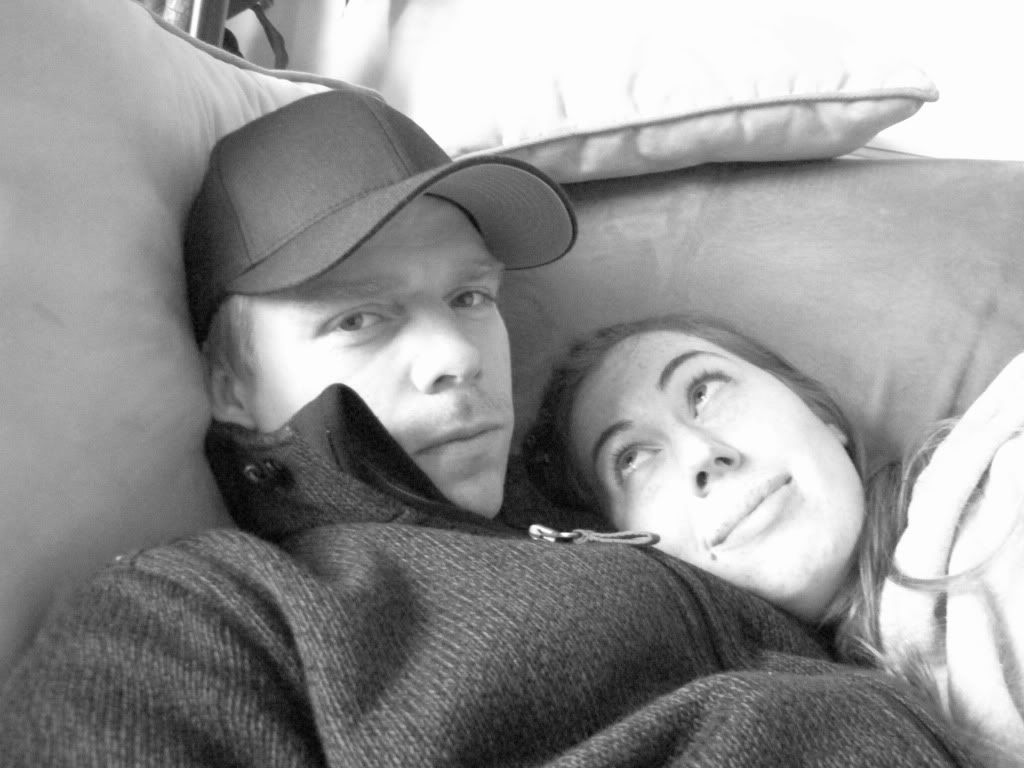 So that was my Christmas Day! It did not include any turkey. It did, however, include a selection of beef, chicken, and fish tacos with an assortment (beyond all assortments) of toppings. This is a Christmas tradition I could get used to! (it's not a tradition for them either...yet...just a random idea for this year!) I took pictures of the spread but they've suddenly dissapeared, so you will just have to believe me.