Look what
happened
to my sewing machine today! I turned on my lamp (which
happened
to be sitting right up against my sewing machine, but I couldn't totally tell because the shade was in the way) Then I walked away to cut out some stuff in the kitchen....then I came back to a funny smell!!!
I was able to unscrew the lamp from the bulb, but the bulb was NOT budging!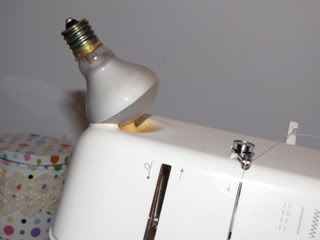 luckily, it has no impact on the functionality of my machine...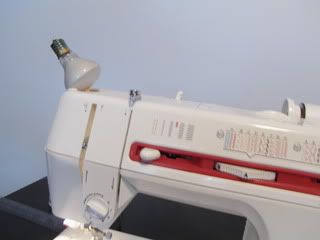 but it does look pretty darn funny!
Anybody got a good caption for this photo?!
PS I'll be back in a bit with a post about the baby blanket I made in under 2 hours this morning...with a light bulb stuck to the corner of my sewing machine!