Maybe you've seen the popular blogging art of drawing 'what I wore today' and posting it up. Maybe you haven't. Either way, let me shock you with my drawing skills. Skills is not actually the heading drawing belongs under for me, to be honest... you'll agree I am certain.
This is funny. I better hear some wise cracks at this because I have more ready than you'd care to read!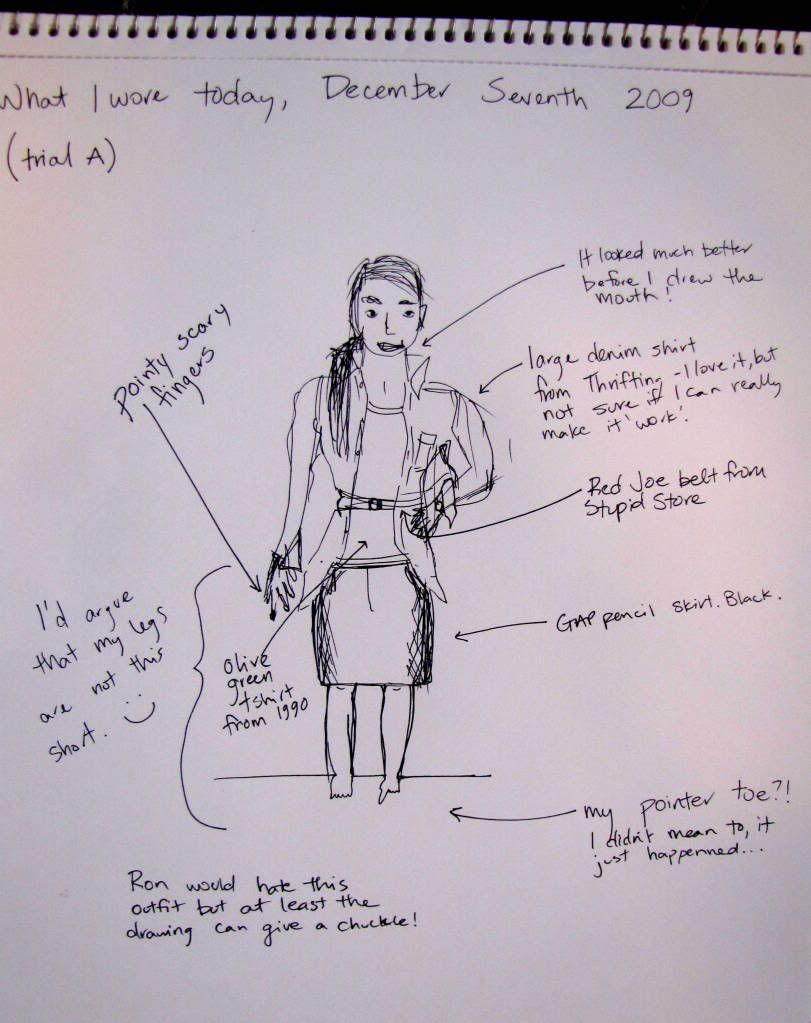 Have a lovely sunny (in Vancouver, anyways!) day!